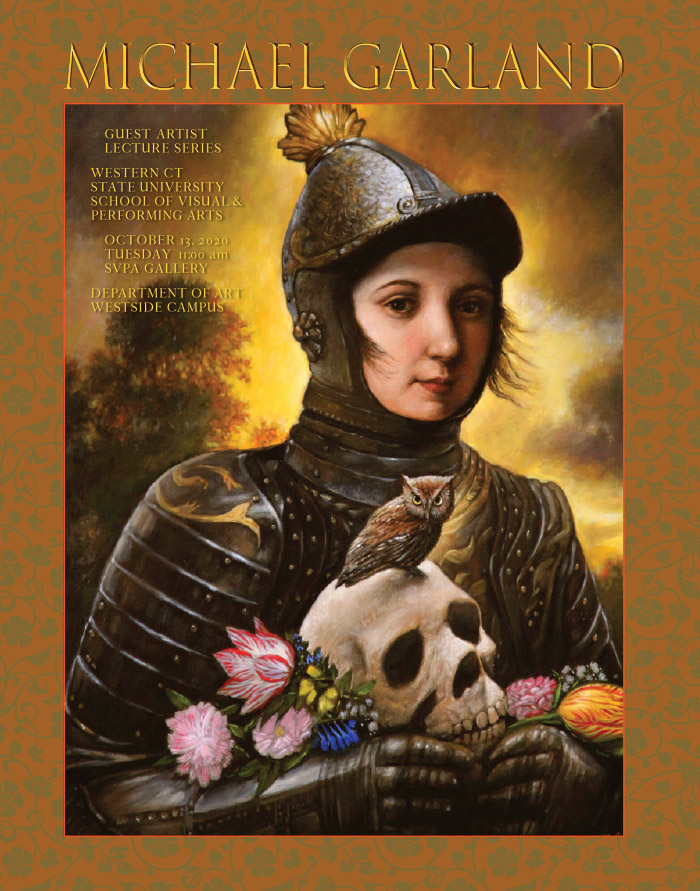 Visiting Artist Lecture - MFA Program
Tues, October 13, 2020
Due to the COVID-19 pandemic the Visiting Artist Lectures are closed to the public. Check back closer to the date of each lecture as some may go online and be attended virtually.
Michael Garland is a New York Times best-selling author and illustrator of forty children's picture books. He has also illustrated more than fifty books by other authors. His work has won many honors and is frequently included in the Society of Illustrators, the Original Art of Children's Book Show, as well as annuals from Print, Graphis and Communications Arts magazines. A graduate of Pratt Institute, Michael is also a fine art painter with many works in private and corporate collections.
Among his numerous awards, Garland's Miss Smith's Incredible Storybook won the California and Delaware State Reading Awards. Birds Make Nests won the 2018 Correll Book Award for Excellence in Early Childhood Informational Text. It also received the Outstanding Science Trade Book Award, and Outstanding Merit, Bank Street Best Books Of The Year. Pizza Mouse was a Junior Library Guild Selection. Fish Had A Wish was a Star Review of Publishers Weekly and Kirkus Top Twenty-Five Picture Books of the Year. Miss Smith and the Haunted Library made the New York Times Best Seller list.
Garland has also done cover commissions for Forbes, Fortune and Newsweek magazines, as well as best selling novels. He has illustrated for celebrity authors, including James Patterson and Gloria Estefan. His illustrations for Patterson's SantaKid were the inspiration for Sak's Fifth Avenue's Christmas window display in New York City. His latest children's book Ferry Boat is soon to be published by Holiday House.
---